仙台の英会話教室 Sophia English School。プライベートレッスン×オーダーメイドカリキュラムで、
高校・大学受験や、英語面接を含む英検・TOEIC等の資格試験対策の他、
高円宮杯英語弁論大会をはじめとする各種スピーチコンテスト対策など、
多分野で皆様の英語学習をサポートいたします。教室・出張・オンラインの3つのスタイルでご受講頂けます。
また、バイリンガルナレーション・翻訳・通訳業務の他、外国人向け日本語コースも開講しています。

仙台の英語・英会話教室
ソフィア イングリッシュスクール
講師

中目浩司


Koji Nakanome

080-1672-5476
※不在の場合、メッセージをお残し下さいませ。
確認後、こちらからかけ直し致します。
住所
仙台市宮城野区新田東2丁目13-1
アクセス
JR仙石線小鶴新田駅より徒歩10分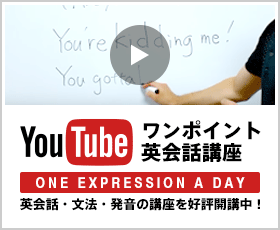 KOJI NAKANOME
Are you looking for a male bilingual narrator?
Koji Nakanome is the right person to fully meet your demand!
From translation to voice over―Koji provides you with ONE-STOP bilingual services!
・Koji Nakanome is a professional bilingual narrator for various voice over services such as TV commercials, corporate promotional videos and so on. Also, he is highly experienced in MC, radio personality, stadium DJ, storytelling for kids, and more!
・His clear pronunciation with various emotional expressions keeps listeners tuned in to the program.
・Being excellent at teaching, he has his own private classes to teach English and speech technique.
・Koji offers not only interpreting in various areas such as speeches or meetings, but also translation services including transcription of audio tapes, websites and so on.
VOICE SAMPLES
No.1 (Japanese)

No.2 (Japanese and English)

No.3 (Japanese)

No.4 (English)
CAREER
His career started in Tokyo in 2000. Since then, he has been providing bilingual services including narrations in various fields. He also started his own English school in 2008 in Sendai.
ACADEMIC BACKGROUND
Sophia University, faculty of foreign studies, English language department, TOKYO
QUALIFICATIONS
TOEIC 920 / STEP(EIKEN) 1st grade
RECENT WORKS
Reconstruction Agency of Japan
"Tsunagaru Tohoku Iwate&Miyagi / Fukushima Online Tour"
English MC / narration
Badminton TOP4 Tournament
bilingual MC
2017 Sapporo Asian Winter Games
English translation / narration
SleepApp
"SLEEP FACILITATING STORIES AND MEDITATIONS"
storytelling
MTV Japan / Space shower TV
promo previews
Tohoku University
"Advanced Institute of Material Research"
Tsukuba University
"Cybernics Global COE Program"
UN World Conference on Disaster Reduction
"Fukushima Now"
Sendai City
"Welcome to Sendai"
Maserati
"100 years of Maserati"
Sendai City FM bilingual personality
"Morning Shuffle"
Anime"Noblesse"
as the main character"Rai"
and more